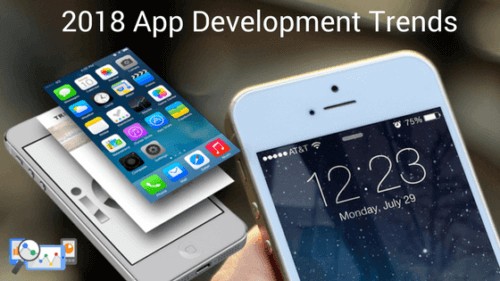 2018 App Development Trends Mobile is more mainstream than ever. 2017 was a great year for the app economy and 2018 is set to be another phenomenal year. All kinds of businesses now depend upon web and mobile apps to meet customer demands and boost existing revenue. Following the current trend, 2018 holds promise of bringing more cutting-edge techniques in the field of Android app development. Here is a quick look at the top trends that are likely to emerge this year.
AI
AI will leave an imprint both in the making of mobile apps as well as in boosting their capabilities. Using advanced analytics, machine learning and cognitive interfaces, AI will provide businesses powerful insights to improve user experience and boost bottom lines. Bigwigs like Google, IBM, Facebook have already started acquiring startups with expertise in Artificial Intelligence.
AR, VR
AR and VR apps have been revolutionary in the entertainment industry. While Samsung Gear VR, Google Cardboard and Oculus Rift are hugely popular, AR games like Pokemon Go and myNav need no introduction. Already dominating the App Store, these mobile games are just a glimpse of the immense potential of AR technology, that can be utilized to influence consumers and enhance ways of doing business.
IoT
Nest and ecobee have shown us how smart and interactive our homes can be. Future homes are integrated homes. Integrations require complex mobile platforms and backend infrastructure to communicate and share data between all devices for a unified experience. Various healthcare, education, retail, travel and other businesses are using mobile connectivity and applications to access IoT ecosystems. IoT solutions need a dedicated application enabling users to manage smart devices, that is, IoT friendly apps.
Mobile App Security
In keeping with the above trends, the security of the smartphone has become more even more critical than ever before. Apps with built-in security features will be one of the most sought after in the app space. Coding for iOS is moving from Objective-C to Apple's own programming language, Swift. This year will see more app developers adopting Swift for better UX with more security features.
If you are looking for custom Android and iOS app development, call OgreLogic in Austin, Texas at +1 (512) 861-8471 Today! OgreLogic's web developers and designers, online marketers and analysts solve real problems through research, design and execution.