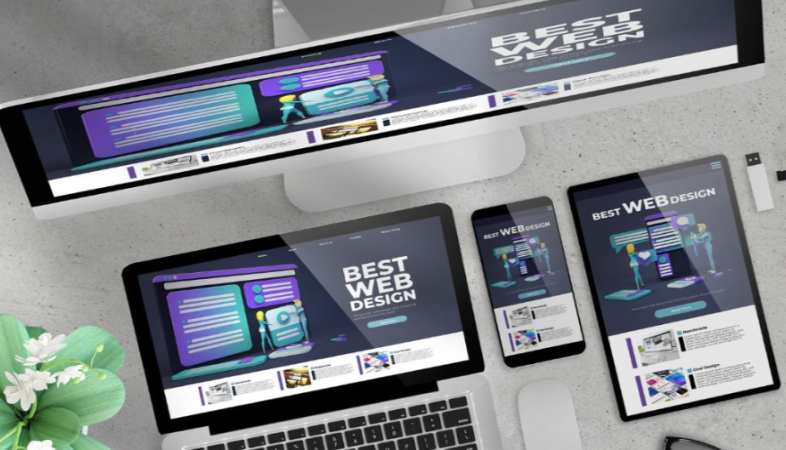 Is Custom Website Design better than a Template-Based Design in 2021? Are custom websites better (in every way) than template-based websites? That's the question we get asked a lot. And our answer is always an emphatic... Yes!
Custom websites are (in every way) superior to template websites. One of the several reasons is that a website built with a template will ALWAYS get a much lower ranking in any search engine than a website built with a "live" CMS like WordPress.
Why?
Simply put, templates are very constraining. They limit your ability to make changes and create unique content and that can cost you a great deal, both in downtime and money.
Many business owners choose to build their websites using templates. This is a common but a bad idea. Why? Simply because... Templates are MORE work, MORE hassle and LESS profits!
In this post, we reveal the truth about website templates. We'll show you exactly what a website "template" is, and how it limits your creativity... and your profits!
We have compiled a list of the top 5 reasons why custom websites are better than template websites. This informative post not only explores those reasons, but also reveals some of the hidden benefits of creating a custom website for your business.
What is the difference between a template-based website and a custom website?
A pre-made template is a theme that is sold to multiple businesses, has a lower cost, and is already finished. Custom website designs are unique to your company and business, and the designers collaborate with you to understand your vision and create exactly what you have in mind for the finished product.
Created just for your business
Visitors create an opinion of your website in only 50 milliseconds (0.05 seconds)!
If you use a premade theme, you are bound by the design and limitations of that template.
In the case of custom design, web designers develop a unique design based on your exact specifications, from the colors of your brand to the layout you want. You can utilize the best practices for your industry, important features used by the most competitive companies in your market segment, and quality coding.
Achieve your current and future business goals
Your custom website can not only fulfill your current business goals but also future goals. For example, if your focus changes to growth, you can add elements designed to attract more traffic to your website, and develop a loyal following.
Unique to your website
Would you be happy to have a brand identity that is exactly like another company, or your competitor?
No, right?
Then why would you use a website design that anyone else could use?
Having a template-based website that looks just like your competitor's, can confuse your potential customers or buyers if a competitor buys the same or a similar template.
A custom website design has been created for your business, which means you can create a distinctive identity for your distinctive brand.
Can be scaled up
Many templates lack the ability to grow with your business. It may mean a complete website redesign in the middle of your growth phase.
Custom web designs make your website scalable and can handle high traffic as your business grows. Experienced custom website designers use best practices to help you with SEO and high-quality UI/UX.
You often get a single chance to impress and retain a new visitor to your website before they leave for a competitor's site, so you need a website design that is unique, easy to navigate, communicates or provides what the visitor is looking for and works correctly.
If constant growth is a priority for you, a template design may limit your ability for any updates later.
Ongoing Support
Premade templates offer limited support since their business depends upon volumes. You may be left in the lurch if your business website doesn't deploy correctly or you wish to correct errors. You can't leave your business reputation and web presence to chance.
Custom website designers can provide continuous support for your changing needs. They can easily add new features, make security improvements, and any other updates to ensure your web footprint doesn't lag behind the times.
Quality Assurance
Premade templates are not made-to-measure. They have not been tested for your business, your company's equipment or your web host. They might fail causing you to run into hard-to-troubleshoot problems.
Custom web developers can help you deploy the website in your business and identify and troubleshoot any complications. They can also train you and/or your IT team to resolve any potential issues in the future.
One of the biggest reasons business owners look for template-based websites is the upfront cost. While Custom web designs may require a larger upfront investment, but the benefits you receive over time make them much more cost-effective.
Still sitting on the fence?
If you want to have a business website designed, or redesigned, and you want to understand the best way of going about the website design, talk to Ogrelogic experts at +1 (512) 861-8471. Ogrelogic has been featured among the Top 10 Website Development Companies 2021 and Top 10 E-commerce Website Development Companies in Austin, TX by digital.com.