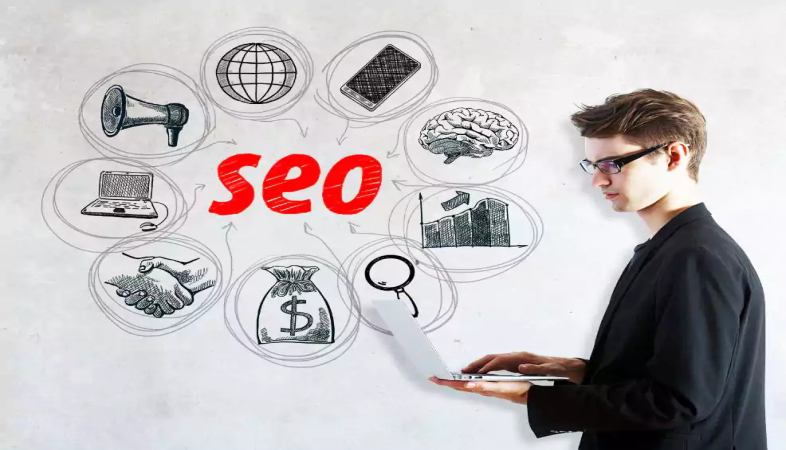 Conquer the World: New Strategies and Cost Effectiveness in Global SEO So, you have a business and your business has a website.
Traditional SEO tactics and localized keyword research helps your business rank well online.
Great!
But now that you are doing well, you want to expand, don't you?
You can see a spike in international visitors.
You're getting customers asking questions in foreign languages.
There are foreign customers asking whether you'll ship products to their country.
Here's where it becomes complicated. Is there a global SEO strategy?
Can a global SEO strategy be merged with localized keyword research and optimization?
Can't the content be simply translated?
Global SEO strategy can be confusing to say the least!
So, what do you do? What is global SEO and how do you do it?
Global SEO means optimizing your content such that it works for different regions and languages, in addition to optimizing that content for each region's SERPs. Did you know search results appear differently for different regions?
If you are selling shoes and you have business operations different parts of the world, global SEO would optimize for those regions in their languages.
You would optimize for 靴 Japan, Zapatos in Spain, туфли in Russia and des chaussures in France.
Global SEO Vs. Local SEO
SEO, in general, targets the fundamental factors that help your site and content rank higher on search engines. These factors include site speed, keyword optimization, backlinks, sitemap, UX and schema markup.
Local SEO focuses on your offline presence in a city or country. In addition to the general SEO rules, Google considers customer reviews, local directories and business information networks for local search rankings.
Global SEO targets audiences across the globe. You'll have to optimize for your audiences' languages, cultures, behavioral tendencies, local internet regulations and policies in your marketing messages and methods.
Some global SEO tactics that are still general, like translating existing content into a variety of languages. And in some cases, it's also akin to repeating local SEO over and over, to cover every specific region of interest.
Relevance
Google is the biggest player overall in the search market worldwide. So, it's important to know what Google cares about, when it comes to global SEO.
If there's one word that matters to Google – that's relevance.
Google has always used on-page SEO, off-page SEO and visitor behavior to measure relevance.
This means you need to pay attention to the unique needs of your global audience. Rather than translating and then pasting content across country pages, see how you can meet each market's unique needs.
Your best-ranking content in US may be completely irrelevant to your Asian audience.
For example, if you ship and sell an edible product in markets across the world. Then, a subject such as 'food preservation' would have a completely different meaning for the always-cold Iceland and the hot-all-year Singapore.
Trust
You may have a rocking business in the US but does anyone know you in South Korea?
Maybe not yet.
In new markets, you may have to build your brand from the ground up. You'll have to invest in building not only brand awareness, but trust. If you have had a few customers in the past from a local market, reach out to them for reviews.
Identity
Your identity – business name, address and phone number – is important for search engines. Any inconsistency will confuse the search engines and reduce your chances of ranking higher in search results.
Local SEO
Since each market has unique needs, the more you relevant your content is to the local market and the more Google will be able to see you care.
It makes sense to get listed in local directories, get support from local influencers, and use other local SEO tactics. Your business stands to benefit a great deal from a global SEO strategy. To learn more about creating your own global SEO strategy, talk to OgreLogic's creative geniuses and marketing gurus at +1 (512) 861-8471