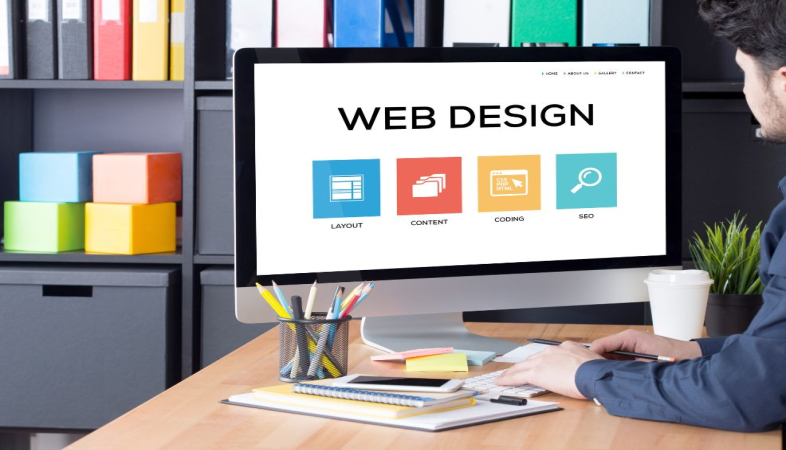 Latest Web Design Trends You Can't Ignore From movie-style experiences to bolder colors, web designers are in a new mood this spring-summer. Warmer months ahead already seem to have inspired designers to be brighter and bolder. Here are the top 3 upcoming trends in web design that are here to stay.
Movie-Style Homepages
Full-screen homepages with oversized images and videos have been around for some time but this trend is now moving towards a more movie-style feel. These poster style homepages are a unique mix of minimalism and rich styling. The right visuals and text can make your poster-style homepage engaging, with enough room to send the message across to your target audience. A word of caution – Without elements, such as navigation or CTA buttons, users could get confused and abandon the website. While you focus on visual appeal, do not forget to give users something to do.
Bold Color Palettes
Purple was not a favorite till this year when designers discovered the versatility and engagement quotient of this vivid color. Dramatic and provocative Pantone 18-3838 Ultra Violet has been named color of the year. No wonder purple hues are everywhere. While not all are using the same deep, dark purple, suddenly everyone's attention is towards the red-blue palette. Check with your designers at OgreLogic, the leading custom web design and development company in Arkansas, how you can use purple hues for your website design. You can choose from several purple options. The color can be more on the reddish side for a moody feeling, or bluer for a great first impression. Try deep, saturated shades for a dramatic effect or pale and muted for an ethereal feel.
Gradients and Text
Can't forget the text, can we? Flat design started changing bit-by-bit and gave way to gradients. But if you thought gradients are only meant for backgrounds and photos, check again. Designers are now using gradients to emphasize text elements. From pretty subtle to extremely vibrant, gradients are a fun new way to spice up the text in your movie-style homepage design.
Bottom Line
You can't ignore these trends in your website, can you? Especially since each of these web design trends is already showing staying power. You may like the full screen, poster style, the purple color palette, the gradient or all of them. Regardless of what you finally select, it is worth checking out which one suits your brand and the message you want to send out. Whether you want a new website or giving an existing one a makeover, get in touch with OgreLogic, the best Custom Website Design and Development Company in Arkansas, at +1 (512) 861-8471.