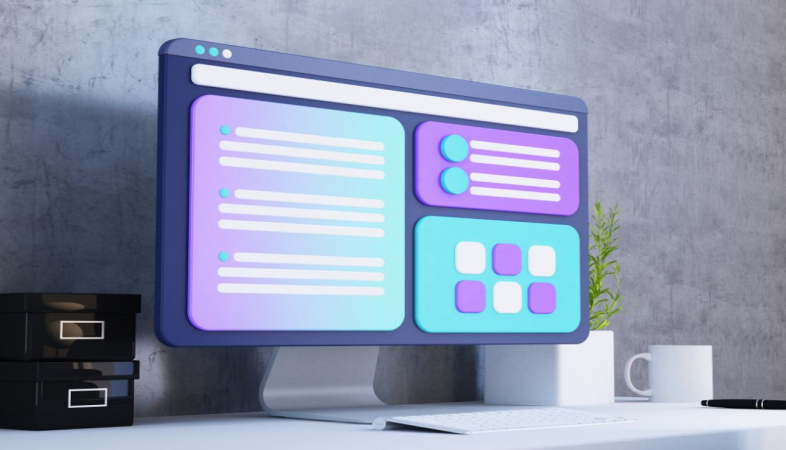 Make your Website Shine with these Design Elements At OgreLogic, we're obsessed with design. We don't simply make websites to make revenue – we live and breathe design. Here are some exciting new trends, Team OgreLogic thinks, will make a splash in the world of website design this year.
A Notch Higher
As exciting as the facial recognition software, wireless charging and the highest screen-to-body ratio is in the iPhone X, the new design offers web designers as many challenges. To center the front-facing camera and speakers, Apple created a notch in iPhone X. When viewed in landscape mode, websites often get cropped as the notch covers the design. To avoid UX issues, web designers must now account for the notch! You may find some design resources at Adobe to deal with this controversial iPhone X feature.
Interactive Backdrops
A backdrop is a backdrop. Or is it? Interactive backdrops have made designs more interesting. Designers are daring to get more playful with the canvas. Why shouldn't you? Use videos as background and you can even use it to add animated elements to pages.
Smooth Transition
You can enrich UX by adding cool animations where users transition between pages. This is also a great way for designers to show attention to detail and show off finesse.
Play with 3D
Don't be afraid to experiment with 3D objects to bring a project to life and transform UX.
Micro Effects
Users like true interaction – interacting with websites that react in return. It began with 'liking' things on social media but subtle micro-effects are here to stay. Effects that show completion of an action or provide feedback can intrigue and engage the user. For example, an icon that pulses when you move the mouse over it and lights up when clicked!
Be Bold
Bold typefaces and an effective message can hit the right chord with your audience. It can make the UX more engaging experience on both mobile and desktop. Whichever design element catches your fancy for your website design, team OgreLogic can help you bring it to life. Call OgreLogic at +1 (512) 861-8471 to establish your brand Today!