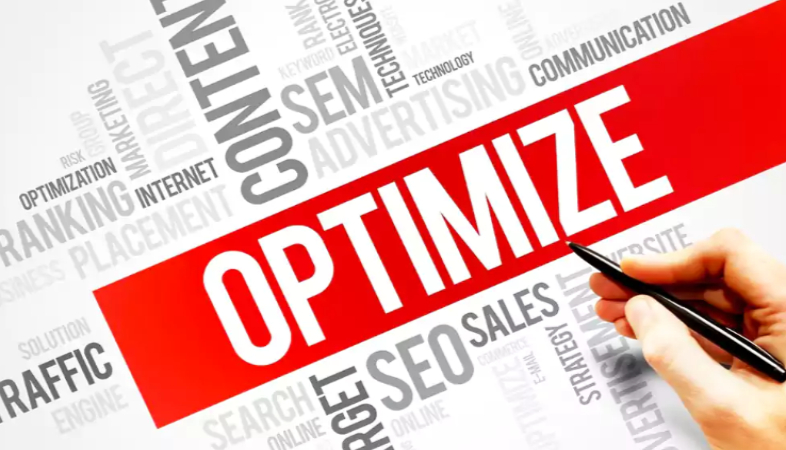 The Dummies' Guide to App Store Optimization If you are thinking of building an app or are having one built right now, you have probably heard the term – App Store Optimization (ASO).
The app store is the biggest source of potential users for your app. A Google study revealed that 48% of new mobile app discovery comes from browsing app stores. Another 34% of new app downloads result from app store recommendations.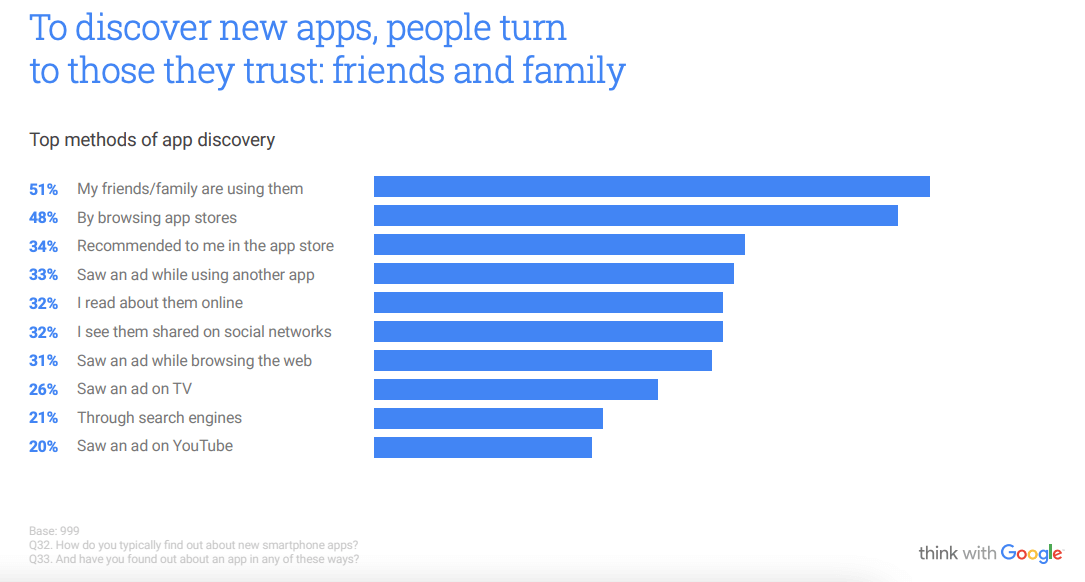 So, it's a no-brainer that to increase your app downloads, you need to make your app easy to find, click, and download in the app stores.
It is important to know that there are more than 2.2 million apps in the Apple App Store and a whopping 3.4 million apps on the Google Play Store!
Whoa!
So, how do you make your app stand out among the millions already out there?
The answer is — App Store Optimization (ASO).
You know about SEO but what exactly is ASO?
This guide will help you understand what ASO is and ASO techniques you can use to maximize exposure and impact on app store rankings and downloads.
What is ASO?
Like SEO helps your website rank higher in Google search results, ASO helps your app appear in the top search results for relevant keywords in the app store. Needless to say, ASO can make your app more visible in the app store, increase the number of downloads and boost revenue for your app.
Metadata
Both Apple's app store and Google's Play Store have their own algorithms for app ranking. This means you may need a separate strategy to get downloads on these stores.
While these algorithms are based on a large number of known and unknown factors, the app stores index keywords used in your app's metadata.
And your best bet for great ASO is to use relevant search terms or keywords in your metadata.
App store Metadata includes the app's –
Title (30 characters)
Subtitle (30 characters)
Keystring (100 characters)
Promo Text (30 characters)
Description (4000 characters)
The first three are indexed by the search algorithm.
Since App store metadata brings you visibility, and each component in metadata can only be a fixed number of characters, it is best to use as many characters as possible with your metadata. Remember that terms like 'and' or 'the' are ignored by the algorithm.
Keyword Research
Keyword research is critical for ASO since app store search algorithms look for keyword combinations across your app title, subtitle, and keystring.
Out of these, the title of your app has the most significant influence on search rankings and hence, your keyword planning should always begin with the app name and subtitles. Add your brand name, and the most relevant terms for the functions, and features of your app, in the title. Think about what your potential subscribers would look for when searching for your app on the app store. You can try different keywords and test them over time.
However, avoid repeating keywords in your app title, subtitle, and keystring. Include other relevant keywords instead.
The best approach is to make a list of the app's key features. And then list the search terms people can use to look for what your app offers. Test the keywords on both these lists to get optimal results. The keystrings are not visible to the customer but to the search algorithms in the app store. You have used the best keywords in your title and subtitle. Now use the remaining keywords in the keystrings.
Go for a combination of high competitive or less competitive keywords. The first get a lot of traffic but it will be tougher to rank for them. The latter, on the other hand, are less popular but it is easier to rank for them.
App Store Description
The 4000-character description of your app is the best opportunity to get users.
Search algorithms don't directly index app store descriptions but Apple Search Ads and Google will. So, use keywords in your description too, to get more visibility and potential downloads.
App Screenshots
App screenshots aren't a determining factor for ASO. But don't they catch your eye when you visit the App store? High-quality screenshots attract downloads from new users. To optimize your screenshots –
Don't put too much information or text on the images
Clearly show the app's main features
Carry out A/B testing for different screenshots
Organic vs. Paid App Discovery
Organic and paid discovery for an app is just like organic and paid search for SEO.
Organic discovery is achieved with ASO while paid is done with search advertisements. While paid discovery gets your app quickly in front of potential subscribers, it drops as quickly when you stop running the ads. On the other hand, ASO is a long-term strategy. When done right and consistently for a long time, your app remains visible to potential users, even without running ads.
However, regardless of the source of your downloads, they impact organic search rankings. So, if ads are driving your downloads, your organic search rankings improve automatically. In essence, your marketing strategy should include a combination of both organic ASO and ads.
ASO Strategy
As a business, figuring out ASO on your own can be hard nut to crack. This is where experts at mobile app development and marketing companies, such as Ogrelogic Solutions, can help. They can design the right ASO strategy for your app with the right tools and resources Companies that specialize in both mobile app development and marketing are invested in your app's success long after your app has been launched. They are always on the lookout for the search algorithm changes and customize your strategy accordingly.
Remember that while your app is unique, it's always competing with millions of other apps available for download. Whether you have an iOS app or Android app or both, you can stay on top of your game by leveraging app store optimization. To speak with one of our mobile app design, development or marketing strategists in Austin, TX, write to us at [email protected] or call +1 (512) 861-8471 right away.