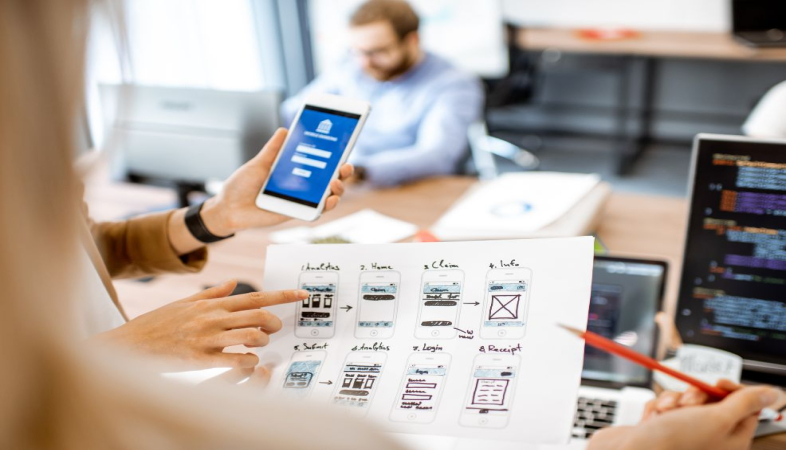 Watch Out for these 5 Mobile App Development Trends this Year From waking up to an alarm, organizing daily schedules, watching videos, chatting with friends, buying stuff, sharing files and so on – more than 2 billion people worldwide use mobile apps daily. Mobile apps development and usage continue to experience the upward trend as 2017 crosses its halfway mark. Here is a look at mobile app development trends that we are going to witness in the second half of the year.
Google Mobile-First Index
Google began the AMP Project more than a year ago. Google has announced that they are going to make their index mobile-first. This can change the Mobile app development trends completely. Google AMP supported web apps will load faster on mobile devices and reduce bounce rate. It will benefit publishers with increased ad visibility and more visitors.
Popular Versions of Reality
Augmented Reality and Virtual Reality have already made forays into everyone's lives with games like Pokémon Go devices like Samsung Gear VR. AR app development will continue to rise this year.
If AR and VR are here, how can AI be Far Behind?
An increase of more than 300% is expected in investment on artificial intelligence this year as compared to last year. Google, IBM, eBay, Facebook have already started acquiring startups who are good at Artificial Intelligence. That should be a telltale sign of the evolution of AI apps.
Cloud Driven Mobile Apps
Cloud apps are expected to drive most of the total mobile data traffic by 2019. Powerful mobile apps such as OneDrive and Google Drive are only a glimpse of the great apps that will directly fetch data from cloud and take minimum space in your smartphone internal memory.
MicroApp Trend – Not so Micro Any More
MicroApps are on the rise. They provide a highly focused, task-based functionality that allows users, to access, interact and close the app, with great efficiency. Enterprise companies are the biggest adopters of MicroApps, as components to integrate in a single installable app to fulfill workstream-level needs for employees. To know more about app development, talk to Team OgreLogic, one of the leading iPhone app development agencies in Fayetteville, Arkansas; Memphis TN; Kansas City, MO; Dallas, TX and Tulsa OK. OgreLogic is your natural strategic partner providing game changing mobile apps, responsive web design, virtual resourcing and content focused digital marketing services.